Goddess Blog
Saturday, April 30th, 2016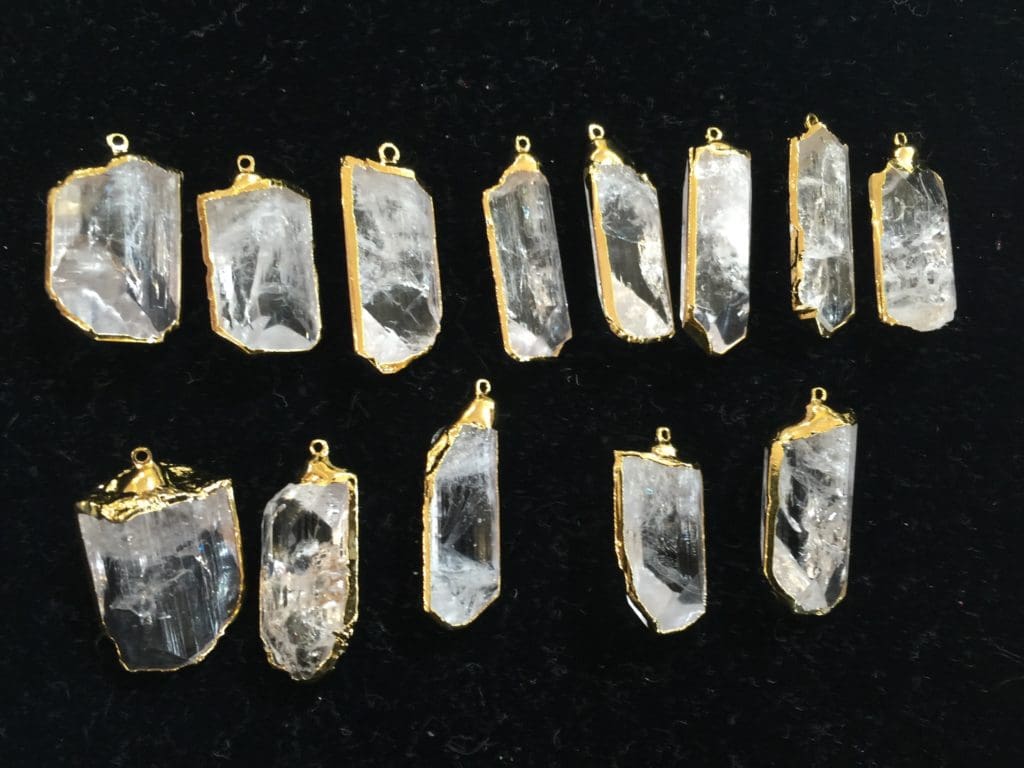 Danburite is known for its distinct, well-formed, and often transparent crystals. Danburite crystals are sometimes coated or entirely encrusted with druzy Quartz. Danburite is named after the city of Danbury, Connecticut, where this mineral was first described.
Crystals are most often prismatic with distinctive chisel-topped, wedge-shaped, or pointed terminations with a tapering V shape.

These electro-formed "A" grade Danburite Crystal Points are from Mexico and are well-formed with good clarity.
Danburite is believed to be one of the highest vibration minerals currently found and is known to "Connect the Heart of the Mind with the Mind of the Heart."
Danburite is also believed to work with the Third Eye and Crown Chakras. Danburite supposedly stimulates the Higher Crown Chakras, connecting the Heart to these Higher Chakras, and aids in communication with Angels and Guides. Danburite is thus a good stone to have around during times of extreme change. Danburite can help heal old deep wounds, as well as clear past karma.
Posted in Goddess Blog | Comments Off on Wedge Tipped Danburite Crystals